CrossFit9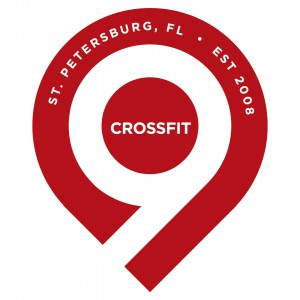 We're St. Pete's go-to solution for fitness that is effective, safe, and most of all: FUN.

Our classes are the best place to get really damn fit, make friends, network, and blow off some steam all in one hour. We also boast St. Pete's Best Damn Fitness Schedule, open 7 days a week, with over 60 classes weekly, and many more open gym hours.

At CrossFit9, we start all new athletes with a free consultation, so we can craft the best action plan for each individual.

CLASSES:

• 9HIIT // High Intensity Interval Training at its finest. No barbells. No technical movements. Always changing to outsmart fitness and fat loss plateaus. Never, ever boring!

• Beginner Barbell // The precursor to our CrossFit workouts. A super-friendly and safety-minded introduction to proper barbell technique.

• CrossFit // Our bread and butter. CrossFit's prescription for constantly varied functional fitness at high intensity. We make it universal with levels for every single individual. (Yes, seriously. We've got adaptive needs, military special forces, grandmothers, and elite athletes working out side-by-side.)

• ELEMENTS // Our super-funky-flowy class featuring animal flow movements, steel maces and clubs, kettlebells, and breath work. There's nothing else like it in St. Pete. It's the low-impact, slow-burn that will have your body saying "thank you" after!

ª CF9 Barbell // A USA Weightlifting-sanctioned olympic-style weightlifting club focused on safety and technique-based strength work. (Don't let that scare you: It's fun for all skill levels!)

• Personal Training // Book our personal trainers for 30, 45, or 60 minute sessions at a time that suits your schedule. These private (or small group) sessions are the go-to for very specific needs like injury rehabilitation, strength imbalance assessments, working around limited range of motion, and so on.
---
Address:
2727 6th Ave S
St Petersburg, FL 33712
---