Flip'n Tasty Filipino Food Truck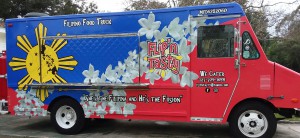 Filipino Food Truck Owners/Operators, Cristina & Keith, are serving up the Tampa Bay area traditional Filipino fusion cuisine. Cristina hand chops, mix and handrolls her homemade various flavors of Lumpia (Filipino egg rolls) such as beef (mom's recipe), sisig pork belly, veggie and longanisa mac & cheese lumpia.

From their top seller signature bowl "Sarap Rice Bowl" to Filipino style tacos, we serve various bowls and tacos such as pork adobo, sisig pork belly, longanisa (limited), beef caldereta, chicken tinola (ginger chicken soup) and pancit (rice noodle veggie dish). Sarap=Tasty/Delicious!

Oh and of course, don't forget the various Ube-licious Filipino desserts. Ube (oo-bay) is a sweet purple yam used in desserts and pastries. We have occasionally available regular or ube puto (light sweet steamed rice cake), ube cannolis, ube crinkle cookies, turon (fried banana egg roll), cassava and more.

Follow us to see what we will be "Flip'n" serving!

https://www.facebook.com/FlipnTasty/ www.instagram.com/FlipnTasty/

Contact us for any catering, corporate events, lunch or dinner service, school or church functions and more.

It's Simple Food. Just Try It! So follow us and "Get Your Flip On"

Salamat po=Thank You!
---
Address:
St. Petersburg
St Petersburg, FL 33703
---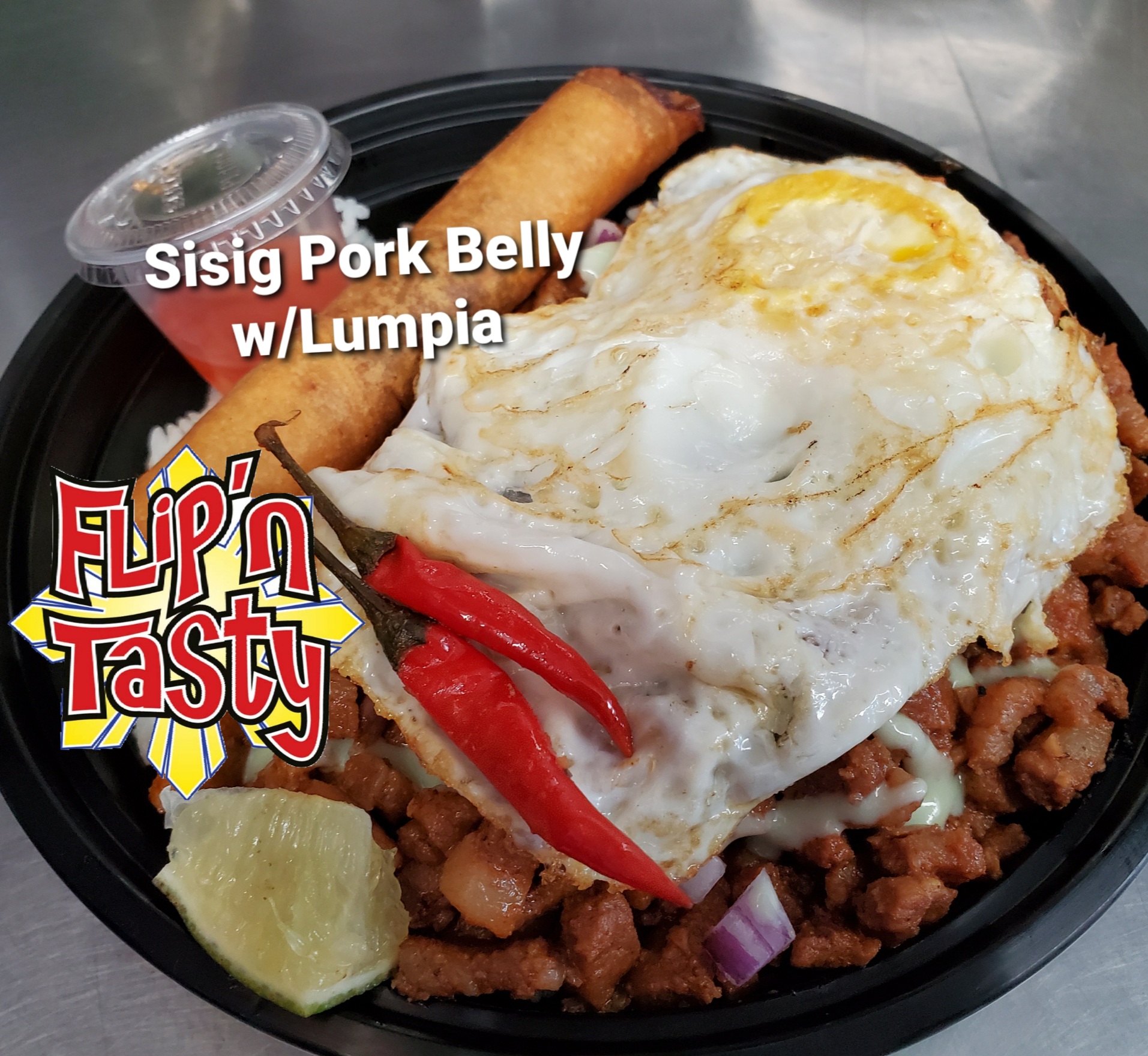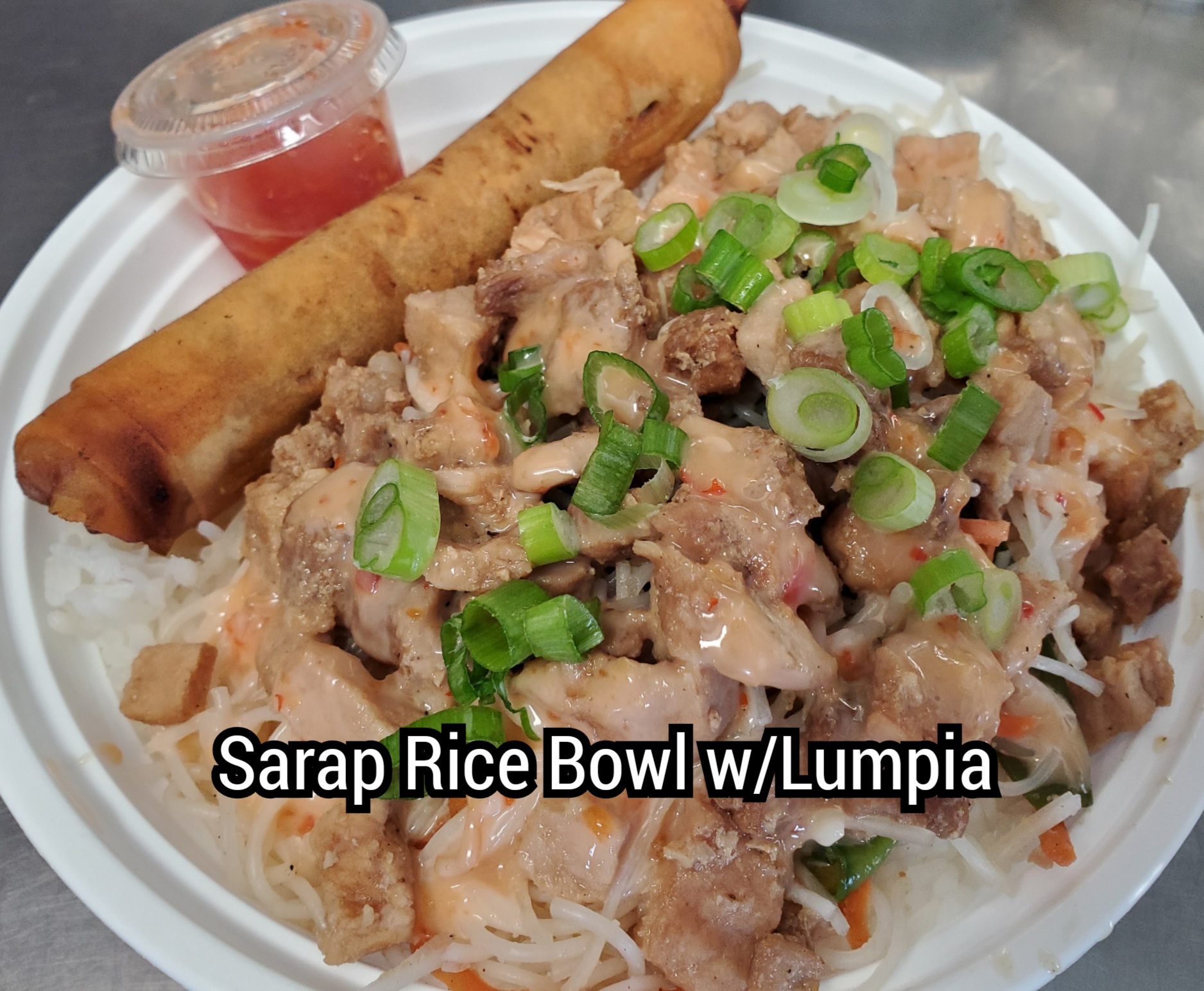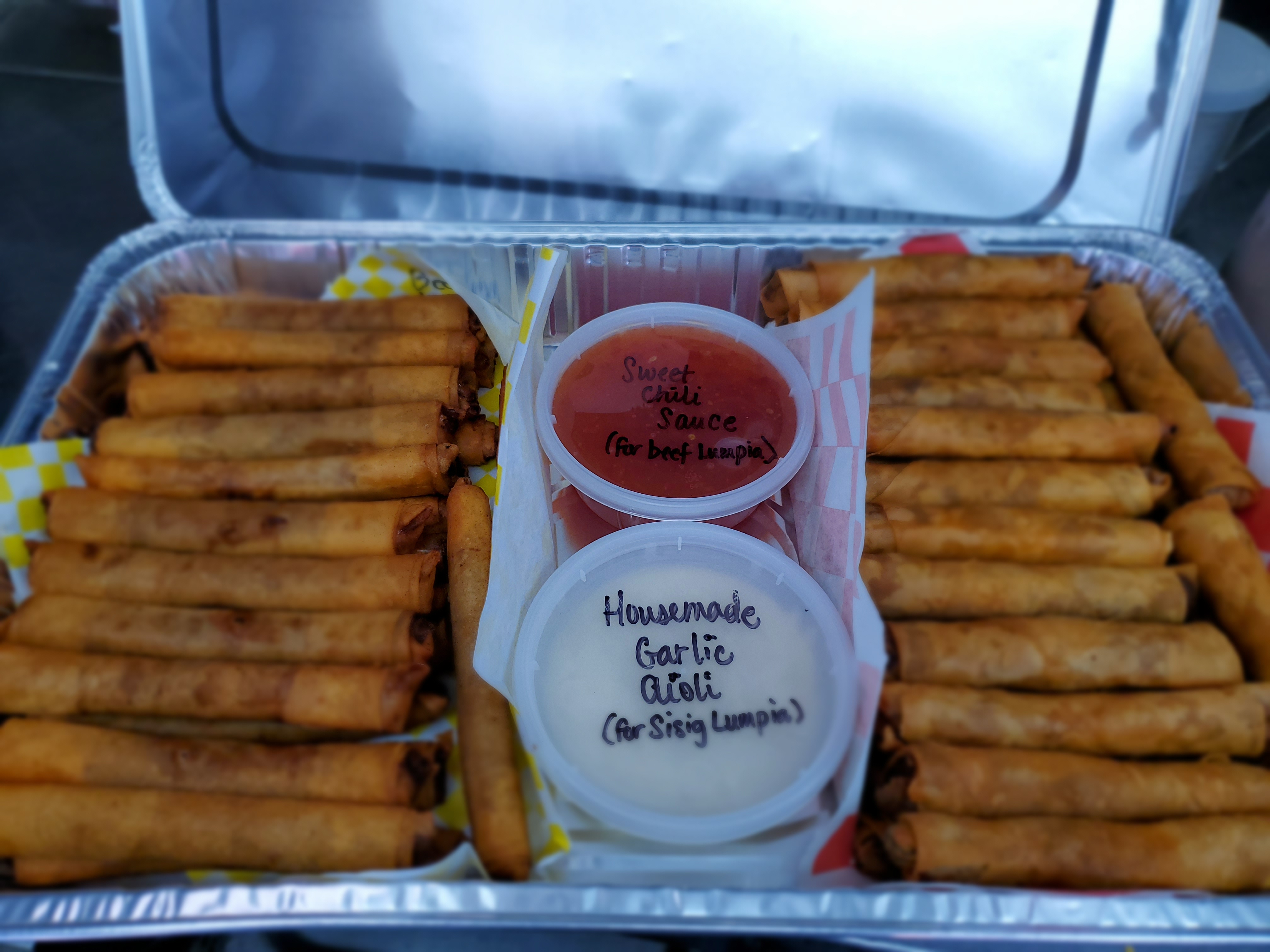 ---
Flip'n Tasty Filipino Food Truck's Upcoming Events