Florida's Natural Farmacy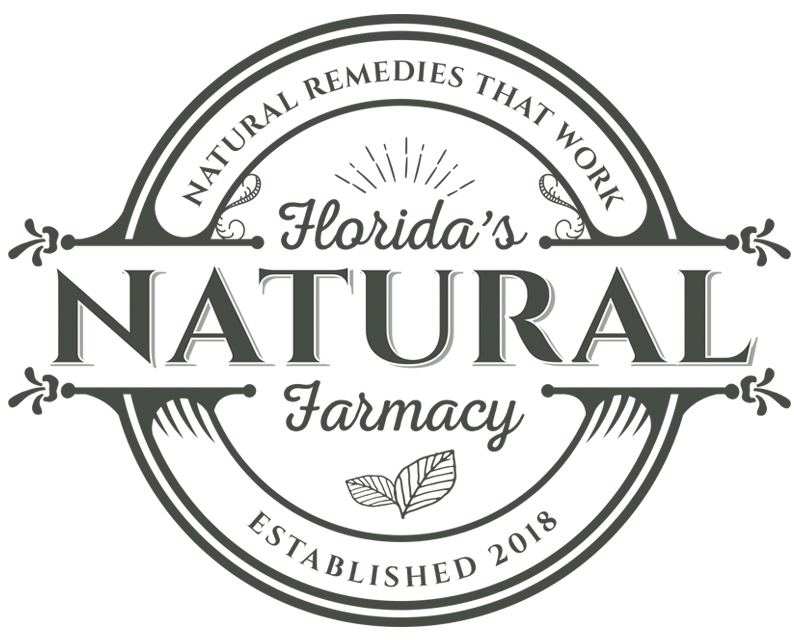 Florida's Natural Farmacy was created after one of the founders had reached his limit trying to deal with his seasonal allergies through traditional pharmaceuticals and without success. After being told that he was allergic to the outdoors and would have to begin a regimen of weekly shots, he decided it was time to take a different approach.

After making some changes to diet and adding natural supplements, he found that, while not totally disappearing, his allergies were much more manageable and an idea was born. "If something I struggled with my entire life was managed so easily utilizing natural products and a few minor changes to diet, for whom else could this work" he asked himself.

Having a friend who is a Board Certified Naturopathic Doctor the two began brainstorming and Florida's Natural Farmacy was born. By bringing together the brightest minds and skillsets of licensed massage therapists, doctors of acupuncture, and consulting naturalpathic doctors, Florida's Natural Farmacy was created as a comprehensive wellness center to help those who are tired of the burdens, expense, and dangers of traditional pharmaceuticals.

With an understanding that they were dealing with generations of individuals who were used to the approach of Western Medicine whereby an individual has an issue, they go to the doctor, they get a pill, they see immediate results, the founders of the Farmacy knew that they had their work cut out for them. A natural approach to health is one whereby the practitioner and individual work together to identify the root cause of the condition or concern to address that rather than working to mask or treat the symptom as is often done in Western Medicine.

There is a saying at the Farmacy that the individual didn't develop the root cause condition overnight and we aren't going to fix that root cause overnight. The founders created the Farmacy with the idea that they would become individuals' health partners to optimize their overall health and work to both address current issues but also optimize health to avoid future issues.

The founders of the Farmacy decided that they would focus their products and services on six areas of health: Stress/Anxiety, Sleep, Pain, Energy, Anti-Aging, and Digestive Health. The Farmacy carries a wide range of products that are competitively priced with online retailers. One of the things that the founders wanted to do was insure that their products and services were affordable and thus available to as many people as possible. To that end, the Farmacy accepts insurance. Individual clients should check with their providers to determine whether they're insurance companies cover natural medical services and products.

The Farmacy is the only location in St. Petersburg where you will find a Magnesphere Chair. The founders explained the amazing success they are having with clients who have utilized the chair to deal with health concerns ranging from chronic headaches to fibromyalgia to chronic pain to sleep issues to high blood pressure as well 100s of others.

The Magnesphere immerses the client in a field of radio frequencies that are customized for the client's particular area of concern as different functions in our bodies work on different electrical frequencies. A client recently came to the Farmacy explaining that she has worked the third shift at a hospital for over 10 years and hasn't had a full or good night's sleep in that period. She was offered a free introductory session and spent an hour relaxing in the private room in which the chair sits. This particular client called the Farmacy the next morning around noon ecstatic that she had just slept for 14 straight hours. Something she claimed she had never done.

Another client complaining of pain from her fibromyalgia also came in for a free introductory session and called the Farmacy several hours after leaving to relay that she had not felt as good as she did at that moment in as long as she could remember. While everyone's experience is different, the amount of success clients have seen with this machine in addressing their overall health concerns has been astonishing.

In addition to the Chair, the Farmacy offers a host of other services ranging from therapeutic massage including deep tissue, prenatal, myofascial, lymphatic drainage, neuromuscular, and relaxation.

The Farmacy also offers detox foot baths. Foot detoxes are a safe and quick way to rid the body of any harmful toxins. Potential toxins can range from impurities in the air to chemicals in your home and work environments to beauty products. The results from a 20-minute session will amaze you.

The Farmacy's resident Doctor of Acupuncture who is also a Board Certified Naturopathic Doctor, Dr. Carolyn Qubeck, offers a wide range of services. Dr. Carolyn takes the approach of evaluating patient's overall health through a series of tests and screening in order to optimize the individual's health. By finding the root cause of issues rather than trying to mask or manage the symptoms associated with the issue(s), Dr. Carolyn has had a great deal of success helping patients achieve greater success in addressing their health concerns.

Dr. Carolyn offers a wide range of treatments and procedures in her practice to deal with various health concerns. From acupuncture to cupping to auricular therapy as well as a host of others, Dr. Carolyn develops a comprehensive approach to health.

The Farmacy also offers natural fat buster injections, B-12 injections, immunity boosters, natural acupuncture facelifts that require no fillers to achieve results as well as natural pain relief options. The totality of the services provided are comprehensive and offered with the approach of achieving overall health naturally.
---
Address:
2370 Dr. Martin Luther King St. N
St. Petersburg, FL 33704
---