Law Office of Ama N. Appiah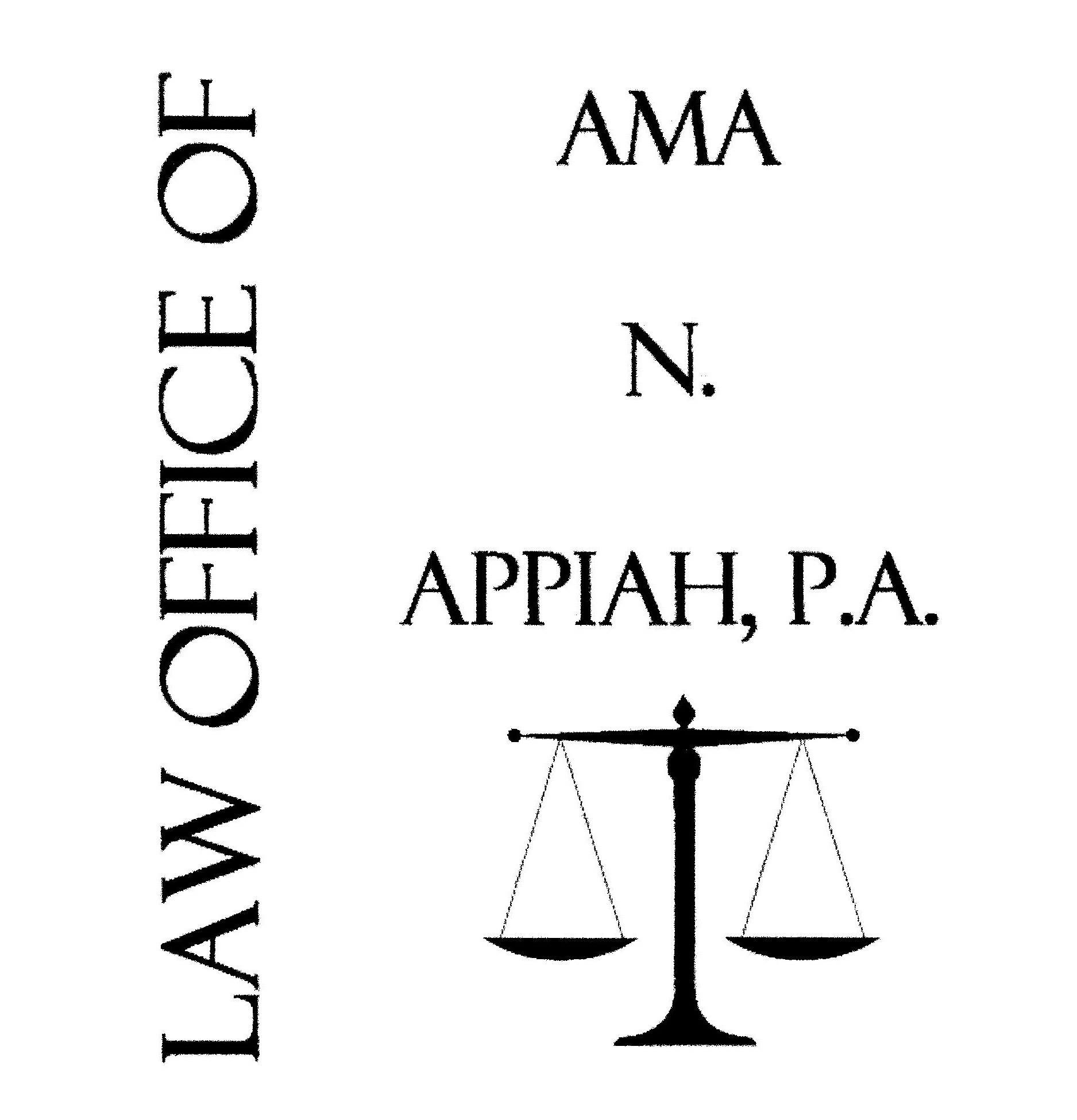 The Law Office of Ama N. Appiah represents those seeking assistance in civil litigation, immigration cases, creative arts & entertainment law, and civil or criminal appeals.

Ms. Appiah earned her Bachelor of Science degree at the State University of New York College at Buffalo, cum laude, with a specialization in graphic design. She freelanced as a graphic designer prior to entering the study of law. She also worked as a legal assistant and paralegal for the U.S. Small Business Administration - Disaster Assistance Office in Niagara Falls, NY. The Disaster Assistance Office provided federal loans and grants to those who suffered physical damage to their homes and physical and/or economic injury to their businesses as a result of a natural disaster.

Attorney Appiah earned her law degree from Albany Law School in Albany, NY, in 2003. It was there that she gained extensive appellate experience. She interned for a substantial amount of time for the Albany County District Attorney's Office Criminal Appeals Division. Ms. Appiah also interned for the Hon. Thomas J. McAvoy in the U.S. Northern District Court of New York, as well as the Corporations Division of the New York State Department of State. Upon moving to Florida in 2003, Ms. Appiah worked for a solo practitioner whose practice focused on criminal and civil litigation.

Since 2005, Ms. Appiah has contracted with the Tenth Judicial Public Defender's Office as a Special Assistant Public Defender in felony criminal appellate cases. In 2005, Ms. Appiah also became a Program Attorney for the Sixth Judicial Circuit Guardian ad Litem Program. The Guardian ad Litem Program represents the best interests of children in cases alleging abuse, abandonment, and/or neglect. Ms. Appiah represented the Program in the juvenile dependency division of the circuit court in cases resulting in reunification, permanent guardianship, termination of parental rights, and adoption. Ms. Appiah worked as an Appellate Senior Program Attorney for the Statewide Guardian ad Litem Program from 2007 to 2009. She represented the Guardian ad Litem Program in District Courts of Appeal throughout the state of Florida. Her appellate work in private practice involves a wide range of subject matters, including real estate and administrative appeals of agency decisions.

In 2012, Ms. Appiah expanded her practice to include creative arts and entertainment law. Creative arts and entertainment law involves assisting those in the creative fields with drafting, negotiating, and reviewing contracts, advising on preservation of rights in contracts, option agreements, licenses, releases, copyright issues, etc. Ms. Appiah has volunteered as a member of the 2013 Spanish-language films Advisory Board for the Sunscreen Film Festival in St. Petersburg, FL. She was also a member of the planning committee for Keep Saint Petersburg Local's 2014 Localtopia celebration.
---
Address:
721 1st Avenue North, Suite 202
St Petersburg, FL 33701
---