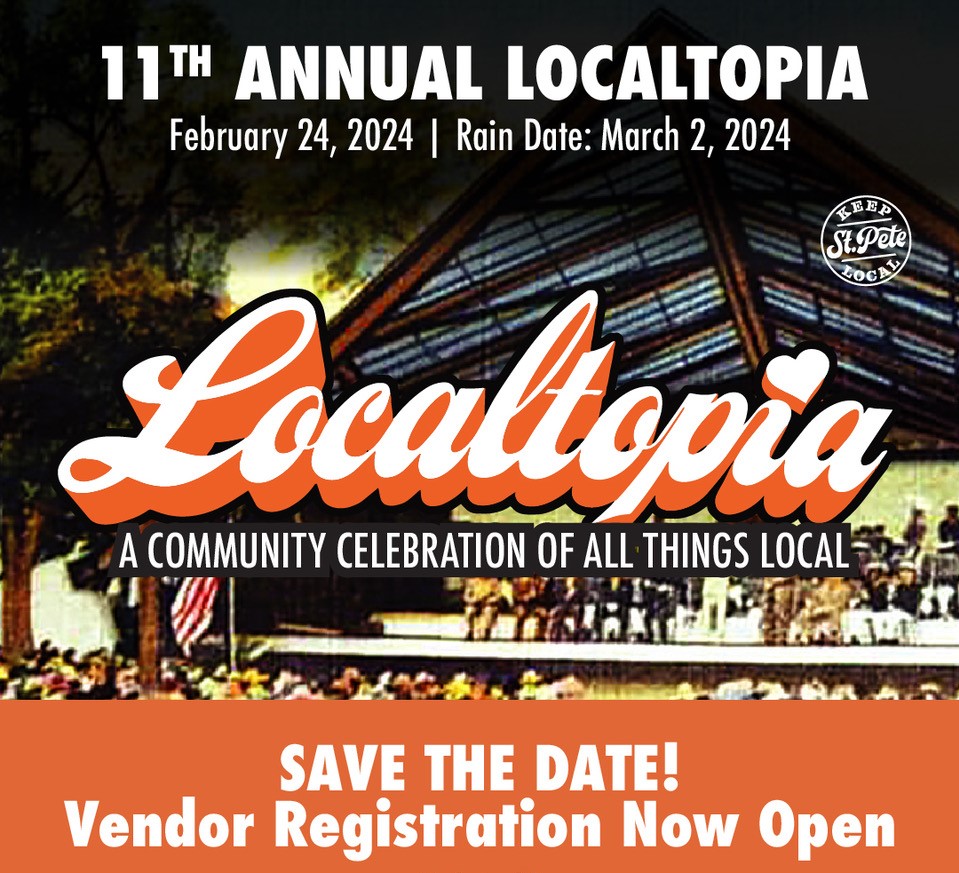 Featured Event
Localtopia 11
Williams Park
Saturday, February 24, 2024
Localtopia, A Community Celebration of All Things Local
Save the date for our 11th Annual LOCALTOPIA, "A Community Celebration of All Things Local"! This beloved festival will showcase *OVER 300* of St. Pete's fave independent businesses and community organizations.
INTERESTED IN BECOMING A VENDOR? Please read ALL of the Terms & Conditions (https://bit.ly/localtopiavendortandc) BEFORE applying. Members please sign in to register. Non-members need to become members BEFORE applying.
---
Vendors
Retail Vendor: $275
Food Vendor: $350
Address:
330 2nd Ave N
St. Petersburg, FL 33701
Time:
10:00 AM to 5:00 PM
Log In to Register as a
Vendor for Localtopia
You must be an active member of Keep St. Pete Local in order to register as a vendor for Localtopia. If you are a member, please log in, otherwise please become a KSPL member before registering as a Localtopia vendor.