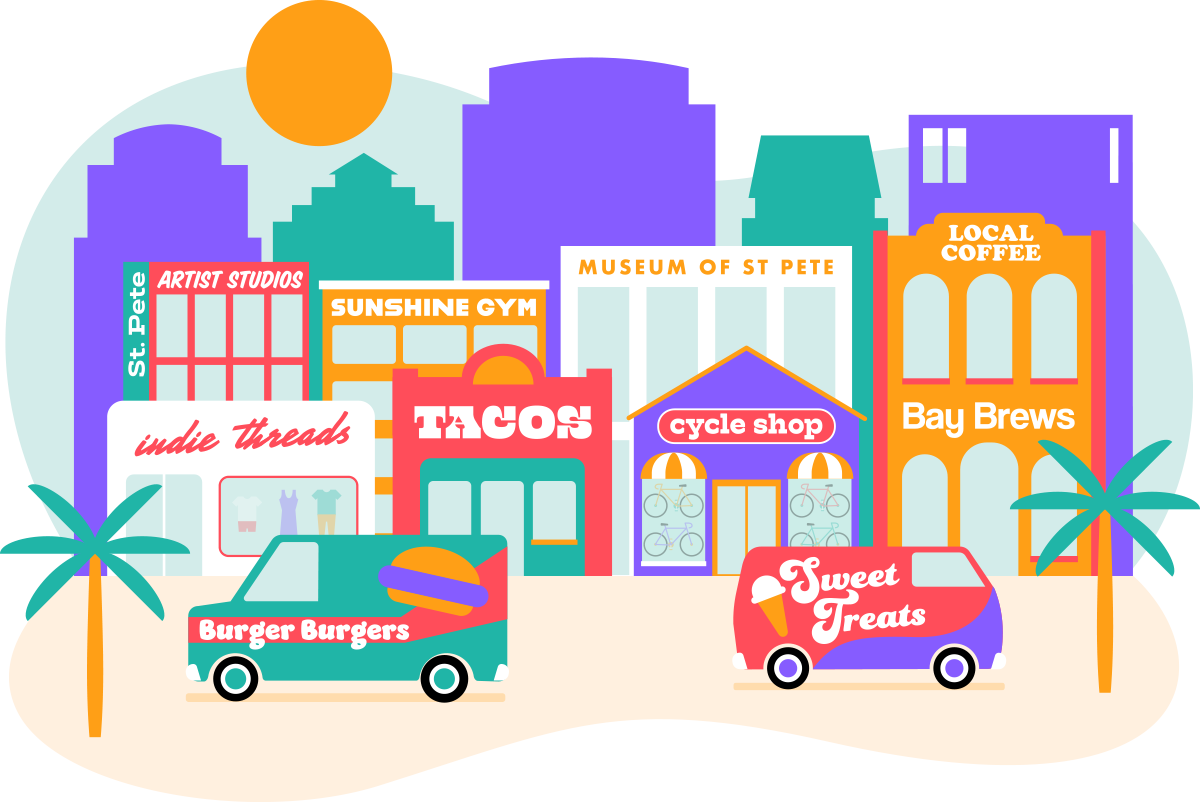 We Work Hard to
Keep St. Pete Local
We are the voice of St. Petersburg's locally-owned, independent businesses. We help consumers and businesses buy, think, and act locally.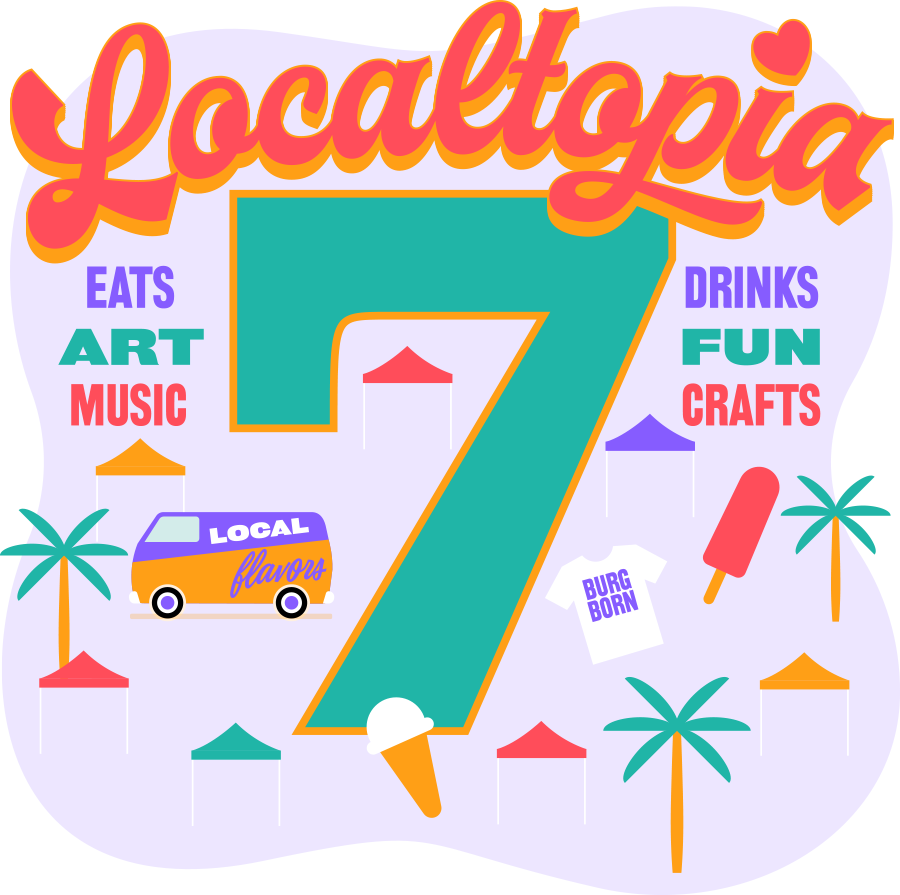 Featured Event
Localtopia 7
Williams Park
February 22, 2020 | Rain Date: February 29, 2020
Save the date for our 7th Annual LOCALTOPIA, "A Community Celebration of All Things Local!"
Next year's festival will be our biggest and best one yet, with 250+ vendors and two music stages! We're adding one more whole city block to showcase even more of our local goodness! Join the Facebook event HERE to keep up-to-date on everything you'll find at the fest showcasing #AllThingsLocalinStPete! Check out this year's festival, including our recap video by clicking the "More Details" button BELOW. We'll soon be updating the site with all of the 2020 goodness (vendors, music lineups, and more)!
More Info
Official Keep St. Pete Local
Merch Available Soon!
Our shop will be open for business soon!
Since KSPL introduced itself to the community on November 19, 2011 (known as "America Unchained Day"), we've sought to honor our past, our legacy businesses, and the pioneers who took incredible risks to start their ventures in our amazing city.

Follow Keep St. Pete Local