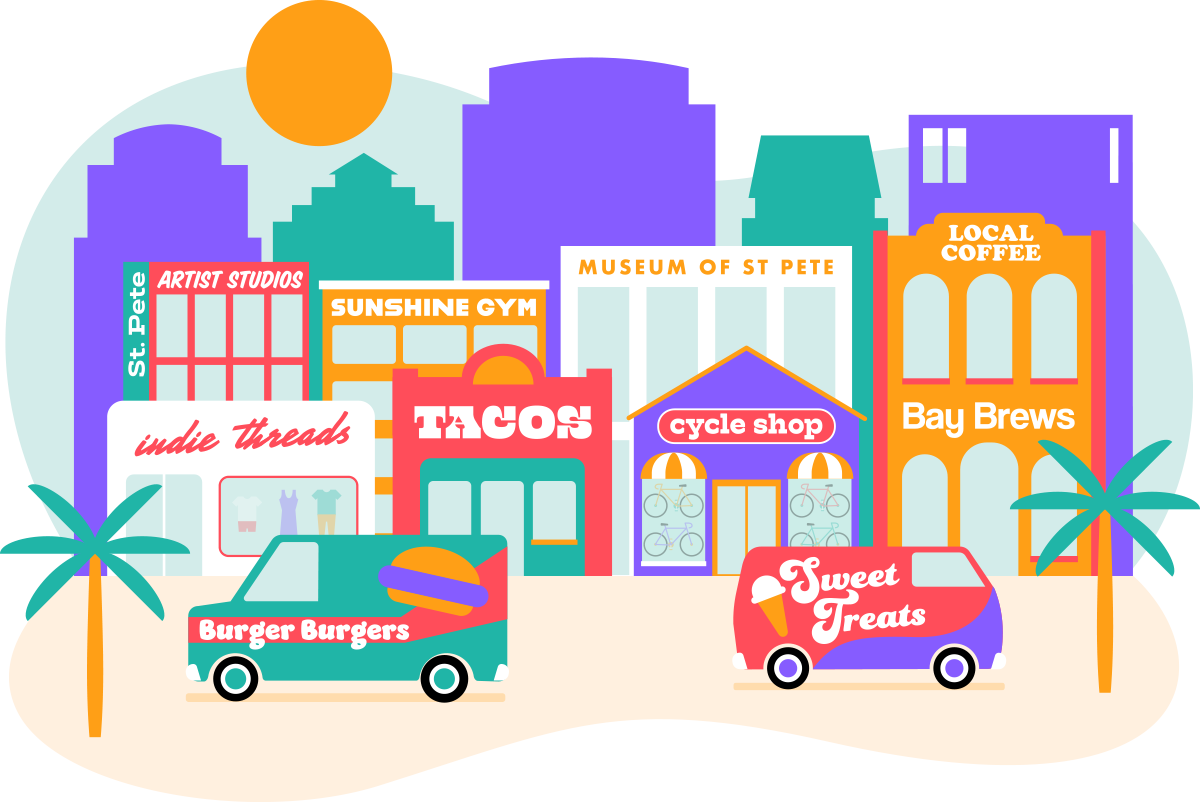 We Work Hard to
Keep St. Pete Local
We are the voice of St. Petersburg's locally-owned, independent businesses. We help consumers and businesses buy, think, and act locally.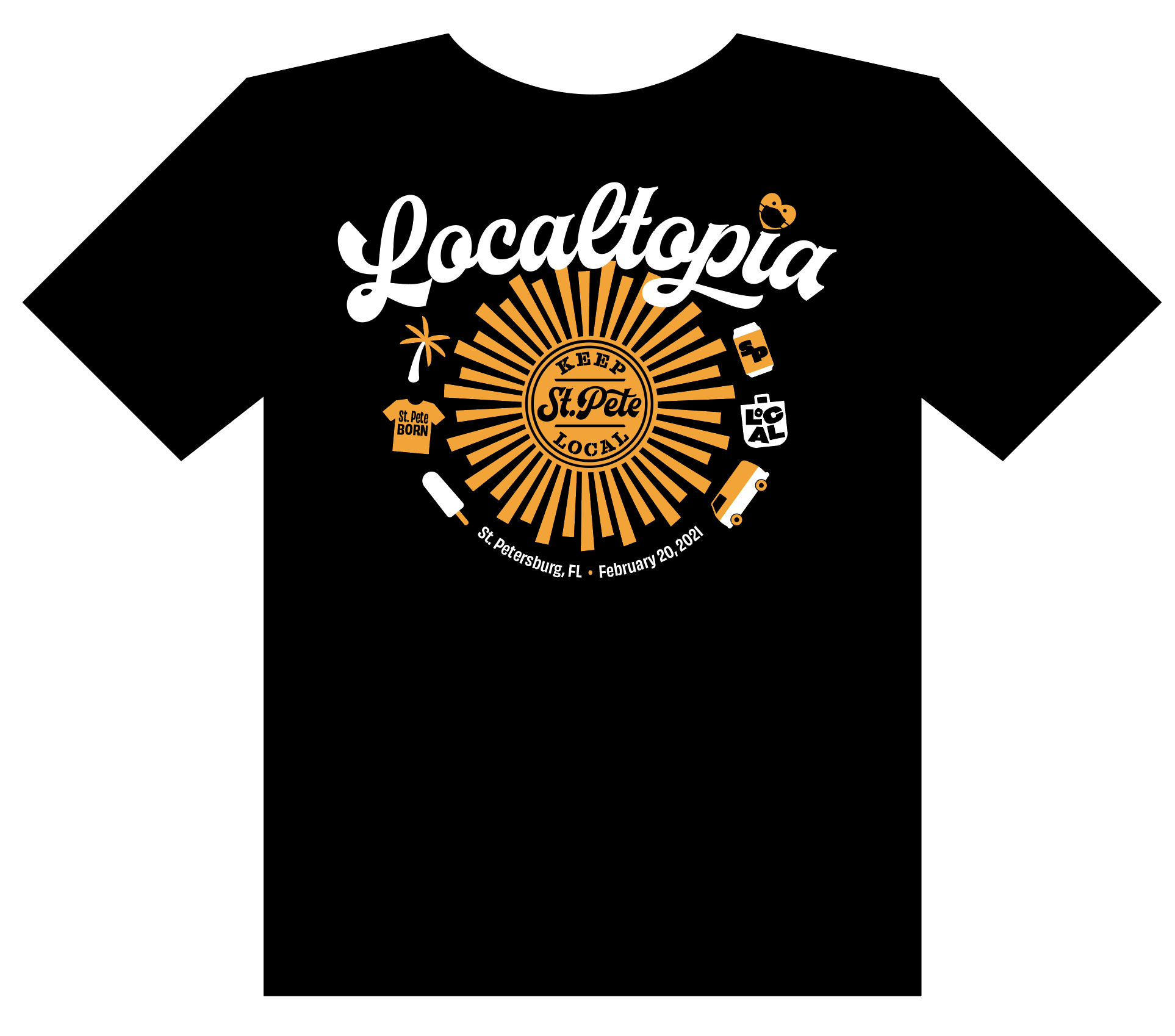 Featured Event
Localtopia 8
Williams Park
February 20, 2021 (Rain Date: February 27)
Our 8th Annual Localtopia, "A Community Celebration of All Things Local" is ON!
The 8th Annual LOCALTOPIA, "A Community Celebration of All Things Local," voted "Best Festival" two years in a row, is ON! This beloved event will showcase *nearly 200* of St. Pete's fave independent businesses and community organizations.
LOCALTOPIA FEATURES 🛍️🎨🚚🍽️🍺🍷🎶:
MAKERS & MERCHANTS: Art & Handcrafted Goods, Artisanal + Plant-Based Food & Beverages, Body/Self-Care, Books, Clothing & Accessories, Home Decor, Jewelry, Pet, Plants & Plant-Based Products, Vintage, Vinyl & Much More!
VILLAGES: Arts Village | Family Village | Health & Wellness Village | #AllThingsPlants Village
EAT & DRINK LOCAL:
4th Street: Food Truck Rally Alley 🚚
2nd Avenue: More Food Trucks + Restaurants 🍽️ + Food & Drink Vendors + "Local Thirst Stations" Selling Local Beer in Cans & Canned Wine 🍻🍷
3RD STREET: Boutiques | DJ | Literary Corner | Street Fun 🛍️📚💃
LIVE LOCAL MUSIC on the Williams Park Bandstand 🎶
STREET ART & PERFORMANCES for All Ages & More Surprises!
●●●●●●●●●●●●●●●●●●●●●●●●●●●●●●●●●●●●●●●●●●●●●●●●●●
⚠️⚠️⚠️
* We are committed to putting on a safe event during this pandemic, following CDC, County, and City guidelines. 😷 MASKS ARE REQUIRED FOR ATTENDANCE 😷 & TEMPERATURE READINGS WILL BE TAKEN AT ALL ENTRANCES 🌡️ *
Pursuant to Pinellas County Order No. 21-3, the whole festival footprint will be enclosed (please see map link below). These are the Entrances at which every single attendee's temperature will be taken upon entry + event Exits:
MAIN ENTRANCE/EXIT: Corner of 2nd Ave & 2nd St N
ENTRANCE ONLY: Park Entrance at 1st Ave & 3rd St N
EXIT ONLY: Methodist Church Parking Lot off 2nd Ave N
More Info
Official Keep St. Pete Local
Merch Available Soon!
Our shop will be open for business soon!
The 8th Annual LOCALTOPIA, "A Community Celebration of All Things Local," voted "Best Festival" two years in a row, is ON! This beloved event will showcase *nearly 200* of St. Pete's fave independent businesses and community organizations. LOCALTOPIA FEATURES 🛍️🎨🚚🍽️🍺🍷🎶: MAKERS & MERCHANTS: Art & Handcrafted Goods, Artisanal + Plant-Based Food & Beverages, Body/Self-Care, Books, […]