Practically Frivolous Salon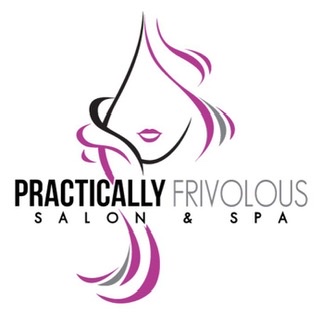 Practically Frivolous Salon is a local business in St. Petersburg, Florida. We started in 1995 with the dream of being a full service salon. It was created with a passion for hair and has continued for 20 years with a shared passion for its clients. We've built our business with the same values as we have for our home family. This is our salon family! You'll be greated by name and feel our comfortable vibe. We welcome you into a relaxing & pampered environment and are treated like "Practically Family" Our specialty's include Cutting and coloring Curly hair, multi dimensional color; balayage, foiling & Precision cutting. We also offer Cezanne smoothing treatments to hydrate & nourish to create smooth hassle and frizz free hair, it's also formaldehyde free and safe for all! We also offer nail services , facials, waxing, and permanent makeup including microbladding technique. As well as massage therapy with added cupping for a deeper therapy needed.
We also offer and provide professional boutique brands including organic, eco friendly and all our cruelty free! We love animals!
We are committed to providing only exceptional and a personalized service!
Hope to see you soon!
---
Address:
4140 16th st. N.
St. Petersburg, FL 33703