St Pete Community Acupuncture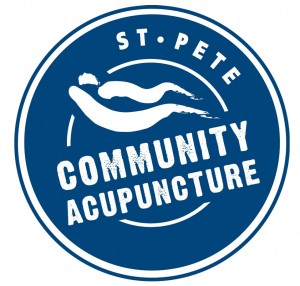 St. Pete Community Acupuncture offers high quality acupuncture treatment in a comfortable community setting at a price affordable to all members of our community. Our prices are on a sliding scale of $15 - $35 per treatment. You decide what you can afford! (There is a one-time paperwork fee of $10 with the first visit.)



Our mission is to make acupuncture, a simple yet very effective form of healthcare, affordable and accessible to a wide range of people. We strive to help strengthen our community by breaking down class divisions and empowering people to take control of their own health.
---
Address:
1624 Central Avenue
St. Petersburg, FL 33712
---