The Body Electric Yoga and Athletic Companies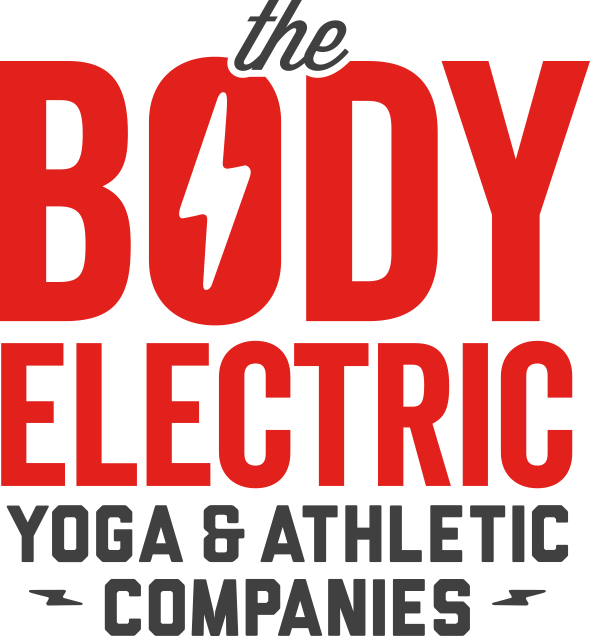 We are a welcoming community of people interested in developing our minds, bodies, and souls. Experience yoga without pretension, ego, or dogma. Work out mindfully, learning how to be your own best trainer. Discover and nurture your best, most authentic self. And let's have some fun!

We've got great teachers leading Ashtanga, power flows, hot classes, Yin, prenatal, paddle board yoga, and more. With more than 60 classes a week and dozens of workshops and offsite events, The BE Yoga has something on the schedule for you today.

The Body Electric Athletic Company opens January 1, 2020 at 655 31st St. South. Our 15,000 square foot facility features three big group fitness rooms, an open gym for members, locker rooms with showers, childcare, ice baths, and a cafe. Our mindful fitness offerings include Strength, Conditioning, and Combo classes, plus Core Focus, Recovery, and Loaded Yoga.

What do we mean by mindful fitness? Glad you asked….the general idea in a nutshell: Our goal is to help people push themselves into increasingly stressful situations, so that they can practice being cool while working hard, efficiently, and accurately under pressure. We create artificial stressors in a safe environment, so that real life (and real competitions) become easier. With mindful movement practice, we train the nervous system to become accustomed to high activation when it's time to work, and to quickly return to calm when the work is over. This creates resiliency, better recovery, and therefore a greater capacity to work over time. Mindfulness is the key. Mindfulness is intention, attention, and presence.

Need some gear? We've got you covered. Our store offers activewear brands like Lululemon, Buddha Pants, and Manduka. Check out our growing library of books by thinkers ancient and modern. We have essential oils, mobility tools, jewelry, and the perfect gift when you need it.

Please visit our website at http://thebodyelectricyoga.com for more information. To see our event schedule, find The Body Electric Yoga Company and The Body Electric Athletic Company on Facebook.
---
Address:
3015 7th St N
St Petersburg, FL 33704
---