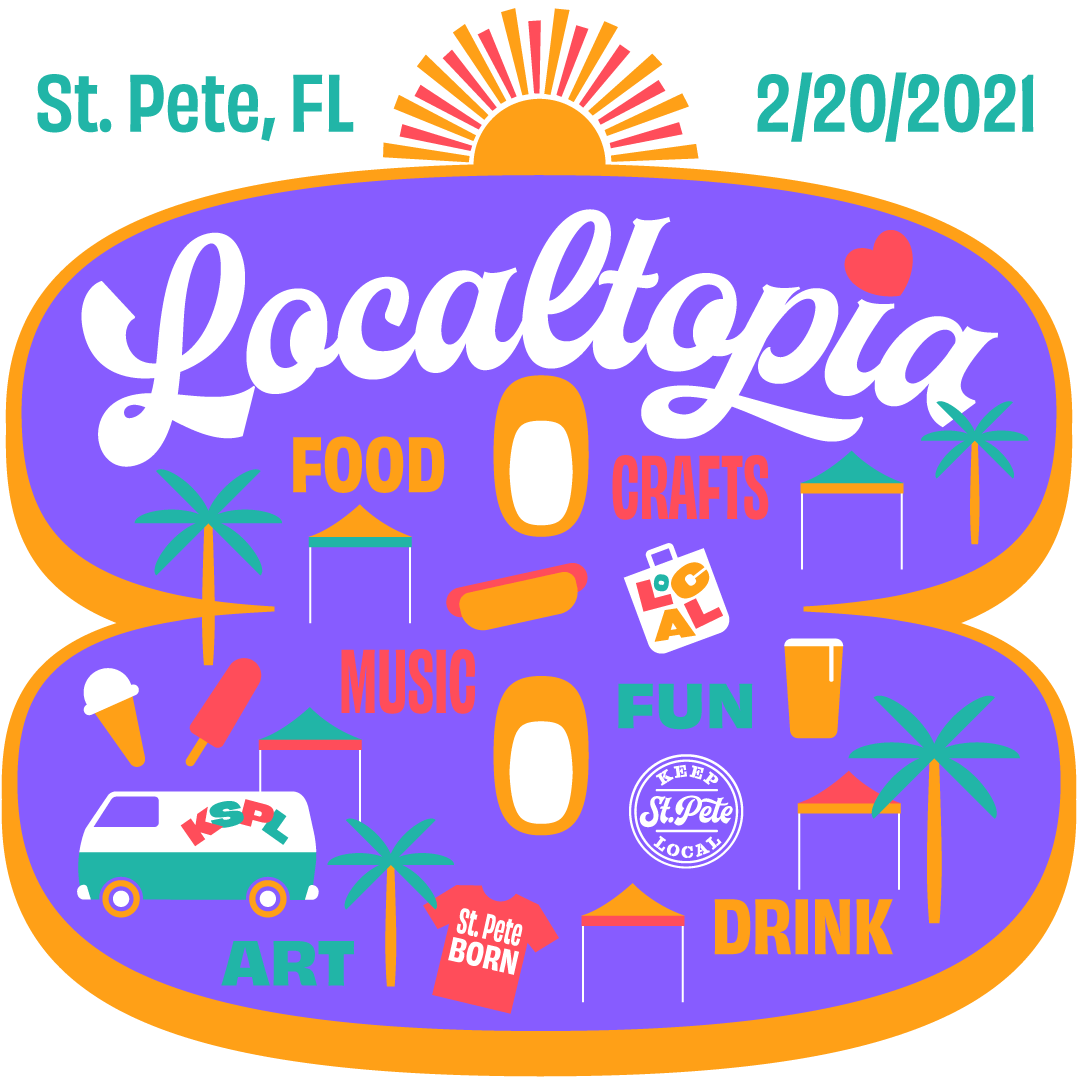 Featured Event
Localtopia 8
Williams Park
February 20, 2021 (Rain Date: February 27)
Save the date for our 8th Annual Localtopia, "A Community Celebration of All Things Local!"
---
Vendors
Business Vendor (Retail/Services): $275 + Non-Refundable Admin Fee ($30) = $305
Food Vendor (Restaurant/"Hot" Food/Food Truck): $350 + Non-Refundable Admin Fee ($30) = $380
Address:
350 2nd Ave N
St. Petersburg, FL 33701
Time:
10am to 5pm
Log In to Register as a
Vendor for Localtopia
You must be an active member of Keep St. Pete Local in order to register as a vendor for Localtopia. If you are a member, please log in, otherwise please become a KSPL member before registering as a Localtopia vendor.